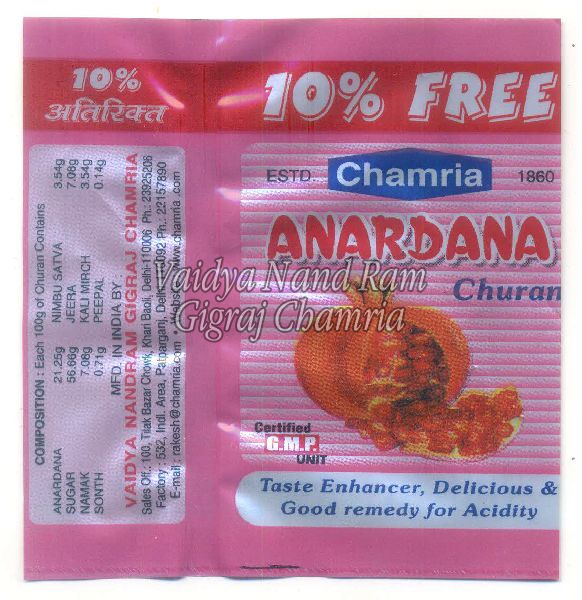 Whether it is overindulging in good food during Diwali or eating too much spicy food, Ayurveda says that indigestion could also be the basis of many diseases and for that, you should be aware. If your digestive system works fine, you will be able to avoid a lot many problems In Ayurveda, Agni (fire) has always been seen as a source of life. Fire is the sign or the keeper of good health and for all things related to good metabolism.
When you eat and what you eat could have a huge impact on you, it could nourish you, offer you strength. According to Ayurveda, harmful foods like too much fried food could prove to be destructive for you and can form harmful toxins. So, to keep up with good health, there is so many advice that has been passed down generations that help in maintaining and retaining good digestion power. Anardana churan suppliers in Delhi provide many Ayurveda golis are there that many consume nowadays.
Drink Hot Water, Salt and Ghee
According to Ayurveda, salt would help in removing the bacteria and the ghee would help in lubricating the insides. Some would even say to have a banana with hot water two hours after dinner or you could also go for hot milk. A tablespoon of castor oil taken could also prove to be beneficial in offering relief.
Go For Fennel Seeds And Hot/Warm Water
According to Ayurveda, when you take something with hot water, it immediately will offer relief. You could go for fennel seeds with warm water or even ginger with a drop of money. This also helps with cough and cold. If you wish not to boil some water, you could always chew some fennel seeds after dinner which helps with the reduction of bloating and gas.
Some even go for fennel seeds, basil leave and clove. Slowly chew which helps in increasing the saliva secretion which in turn helps in balancing the stomach acidity. Ayurveda states that buttermilk soothes the stomach, and help with digestion by reducing the irritation of the stomach.
Improve Posture
This is something Ayurveda would emphasize a lot on. Bathroom postures and when sitting or standing could have an effect on your digestive health. Having anardana churan along with good posture is a beneficial way of maintaining digestion.
Sip On Ginger Tea
In Ayurveda, ginger is considered a universal remedy and has several benefits for the body. It can relax the intestinal muscles; give you relief from cramping and gas and bloating. If you have tea twice a day, you could always chop some ginger and put them in it and drink. And, throughout the day you could easily drink hot water and add some ginger to it.
The healing traditions of Ayurveda show how nature has its own solutions and remedies when humans are suffering from digestive issues. When your digestive ability or Agni is strong, you have better digestive power and it is important to maintain that. Ayurveda not just helps with health; it helps with well-being and connecting of mind, body and soul.