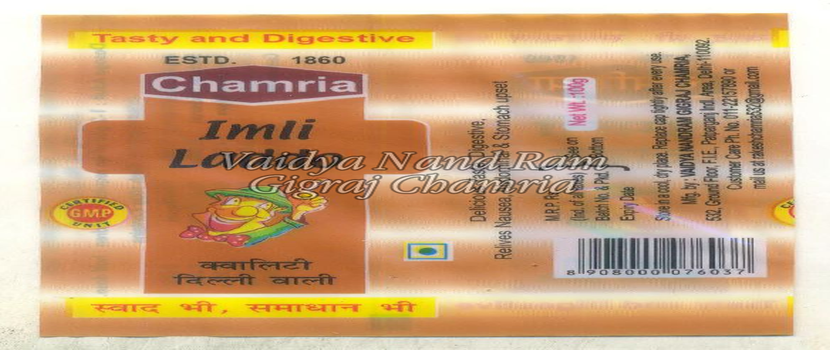 When you are eating something unsuitable or overeat, your stomach would ultimately let you know that. You should always take care of your stomach so that it would be able to digest the food perfectly and not cause any problem for you.
You should eat right and provide your body with the right nutrients and keep the digestive part good, which is also known as Agni. Digestion plays a great role when it comes to your good health and also well-being. The process of digestion does not stop just with providing nutrition for the body.
You would see that several people are resorting to various routines and diets to ensure a healthier life. But ayurvedic says that you could do that just with the everyday spices and common ingredients that you have at home. With ayurvedic digestive churna suppliers in Delhi, you would be able to achieve the right stomach digestive power and also eat the right food.
Swallowing food rather than chewing could cause you a lot of harm, and here are a few things or spices that you could go for when you are thinking about changing to a healthier lifestyle and are looking for a home-style remedy for your digestive problems.
Cumin: This is most commonly known as jeera, and the seeds are most of the time, something that you would find in every Indian household. It would bring relief to your digestive system and would help you with situations like bloating and gas and others. It also has anti-inflammatory properties, and thus, if you are suffering from stomach pain or any kind of discomfort, it would give you relief.


Turmeric: Almost in every Indian dish, you would find a little sprinkle of turmeric. It is not just to lend colour, but it also has healing properties, which are very much helpful and beneficial for you. Turmeric is also an anti-oxidant and anti-bacterial as well. As an anti-inflammatory spice, it truly is a marvellous option. Thus most of the companies use turmeric with their ayurvedic digestive powder to ensure that they can provide great results with the products.


Ginger: This also has a great warming and digestive property that you should go for if you are facing problems with your digestive tract. It has pain-relieving properties and helps with the boosting of the immunity, and therefore, people would advice you to go for ginger tea when you have a cold or cough.


Cardamom: With its strong aroma, it helps in activating the secretion of enzymes that are effective for digestion, and you could consume them after you have had a heavy meal. It helps with all your stomach problems, including pain, gas, and indigestion. With ayurvedic digestive churna suppliers in Delhi, you would be getting the best quality ayurvedic remedy for all your digestive problems.
Ayurvedic churana can help you greatly….
Ayurveda says that if you are suffering from digestive problems, you could very easily go for hot water and ghee and salt. Ghee helps in lubricating the insides of your intestine, and the salt would play a great role in removing the bacteria from the stomach.
Also, if you are feeling bloated, then you could very easily go for warm water and fennel seeds, or you could also go for a drop of honey with ginger. If you have acid reflux, you could go for fennel seeds and basil, and it would do the trick.
Thus these are some of the ways by which you would be ensuring that you are getting the right help when you are suffering from ingestion and also stomach pain, bloating, and digestive related problems.