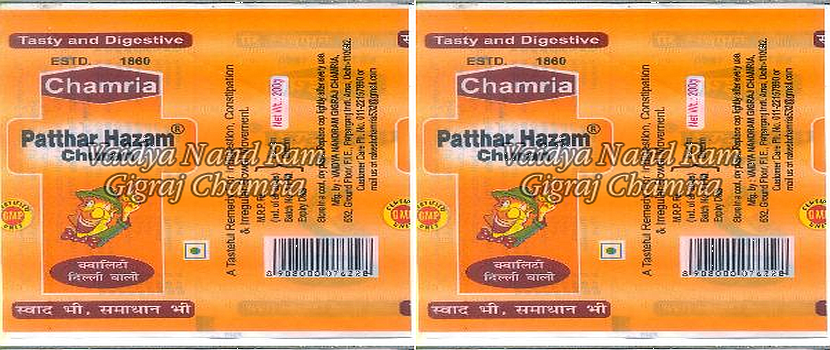 Indigestion is a common condition that many people suffer from. In this condition, there is severe discomfort on the upper abdomen. This condition is not a disease but discomfort that you can have after your stomach is very full. Every person has different levels of indigestion with various symptoms. There are different types of medicines available to cure this condition such as Patthar Hazam Churan, Digene, etc.
The General Symptoms of Indigestion
There are different ways in which you can diagnose indigestion. Some people may have one symptom, while others may have more than one symptom. One of the most common symptoms of indigestion is fullness before you have finished your meal. When your stomach is full even before you have your meal, then it is a sign of indigestion. You may also feel uncomfortable for a longer period of time or have discomfort in your upper abdomen.
Some people also have a burning sensation in the upper abdomen. Few people also experience bloating in the upper abdomen and have tightness around the chest. In the case of severe indigestion problems, you may also feel nauseated.
What can Cause Indigestion in a Person?
There are many reasons and causes due to which a person can suffer from indigestion. One of the common causes is overeating. People tend to overeat their favourite dish which leads to the condition. Some people also suffer from the condition when they eat fatty or oily food, smoking, drink too much caffeine, anxiety, etc. You may also suffer from this condition if you are consuming certain antibiotics or supplements.
The condition can lead to constipation, ulcers, gastritis, pancreatitis, gallstones, intestinal blockage, etc.
Should you Visit a Doctor for the Condition?
Indigestion can easily be cured by medication at home with medicines such as Patthar Hazam Churan and home remedies. The condition can persist for about two weeks. However, if you are eating right and taking the necessary precautions to avoid the condition to aggravate, then you do not need a doctor.
But if your condition still does not improve after two weeks, then you need to visit the doctor. You also need to visit a doctor if you are losing your appetite or weight. Do not ignore the condition if you are vomiting repeatedly or you have blood in your vomit. If you have trouble swallowing or have black tarry stools or are suffering from weakness and fatigue, then you should see a doctor immediately.
Precaution and Cure for the Condition
The first and foremost thing that you should do under this condition is to ensure that you should avoid eating greasy and spicy food. You should also ensure that you are not eating too much and avoid taking caffeine or alcohol. You can also take ayurvedic medicines such as Pattar Hazam Churan to help you in improving your digestion. However, it is best to avoid taking antibiotics for the condition without consulting a doctor.
Ayurvedic medicines can be taken without the consultation of a doctor as they are manufactured by using natural ingredients such as cumin, black pepper, piper rigrun, etc. Patthar Hazam Churan manufacturers use only natural ingredients that have no side effects.